5051-NVY-S-EW-272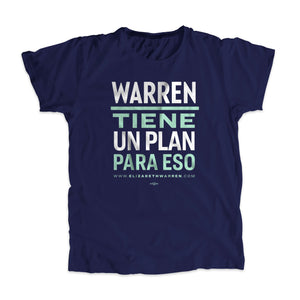 Size Chart
 ¿Encuentras que el cuidado de niños es inasequible? ¿Que las grandes corporaciones y los multimillonarios  no pagan su parte justa? ¿Quieres ver más poder económico y político en las manos de el pueblo estadounidense? Elizabeth tiene un plan para eso.
Hecho en los Estados Unidos

Estampado por los sindicatos 

100% algodón

Unisexo 
Todo lo que compres aquí en la tienda oficial ayuda a financiar este movimiento para un gran cambio estructural. 
Child care unaffordable? Big corporations and billionaires not paying their fair share? Want more economic and political power in the hands of the people? Elizabeth has a plan for that. 
Made in U.S.A.

Union-printed

100% Cotton

Unisex
Anything you buy here on the official shop helps fund this movement for big, structural change.