5051-NVY-S-EW-275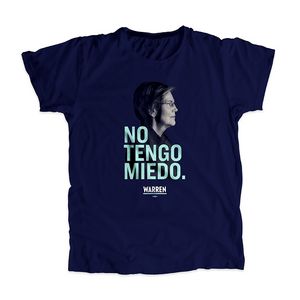 Size Chart
 Disponible en azul marino con tipografía en el color distintivo de la campaña: "Liberty Green".
Hecho en Estados Unidos.

Estampado por los sindicatos

100% algodón

Unisexo
Todo lo que compres aquí en la tienda oficial ayuda a financiar este movimiento para un gran cambio estructural. 
Available in Navy with Liberty green type.
Made in U.S.A.

Union-printed

100% Cotton

Unisex
Anything you buy here on the official shop helps fund this movement for big, structural change.