TOTE-NAT-REG-EW-240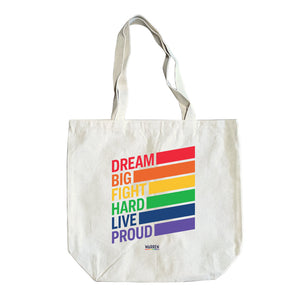 Show your pride and carry anything you need to your nearest parade (water, sunscreen, your plans for big structural change...).
Made in U.S.A,
17"H x 18" W x 3" D
Union-printed
100% 10oz. cotton canvas
Anything you buy here on the official shop helps fund this movement for big, structural change.