5001-NVY-S-EW-274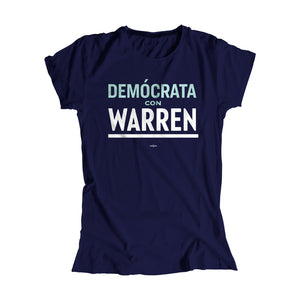 Size Chart
Las tallas de este producto son más pequeñas de lo normal. Por favor, revisa nuestra tabla de tallas para determinar el tamaño más adecuado.
La camiseta lo dice todo. Disponible en azul marino con gráfico de color distintivo de la campaña "Liberty Green".
Hecho en los Estados Unidos
Estampado por los sindicatos
100% algodón
Corte ajustado
Todo lo que compres aquí en la tienda oficial ayuda a financiar este movimiento para un gran cambio estructural. 
This product runs small, please check the size chart for accurate sizing.
The shirt says it all. Available in Navy with Liberty green/white graphic.
Made in U.S.A.

Union-printed

100% Cotton

Fitted cut
Anything you buy here on the official shop helps fund this movement for big, structural change.