EW0600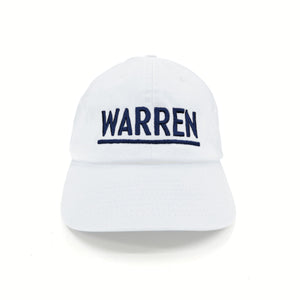 Elizabeth has a plan for that—and we've got a plan for hat. White hat with navy embroidery.
Made in U.S.A,
Union-embroidered
100% cotton
6 panel, classic cut, adjustable self strap with hide-away side buckle
Anything you buy here on the official shop helps fund this movement for big, structural change.